Make summer easier on your lungs
With summer here at last, chances are you and your family will be spending a lot more time outside. But breathing in polluted air can irritate your lungs and make asthma worse. Unhealthy air can also raise the risk of lung cancer and even trigger heart attacks.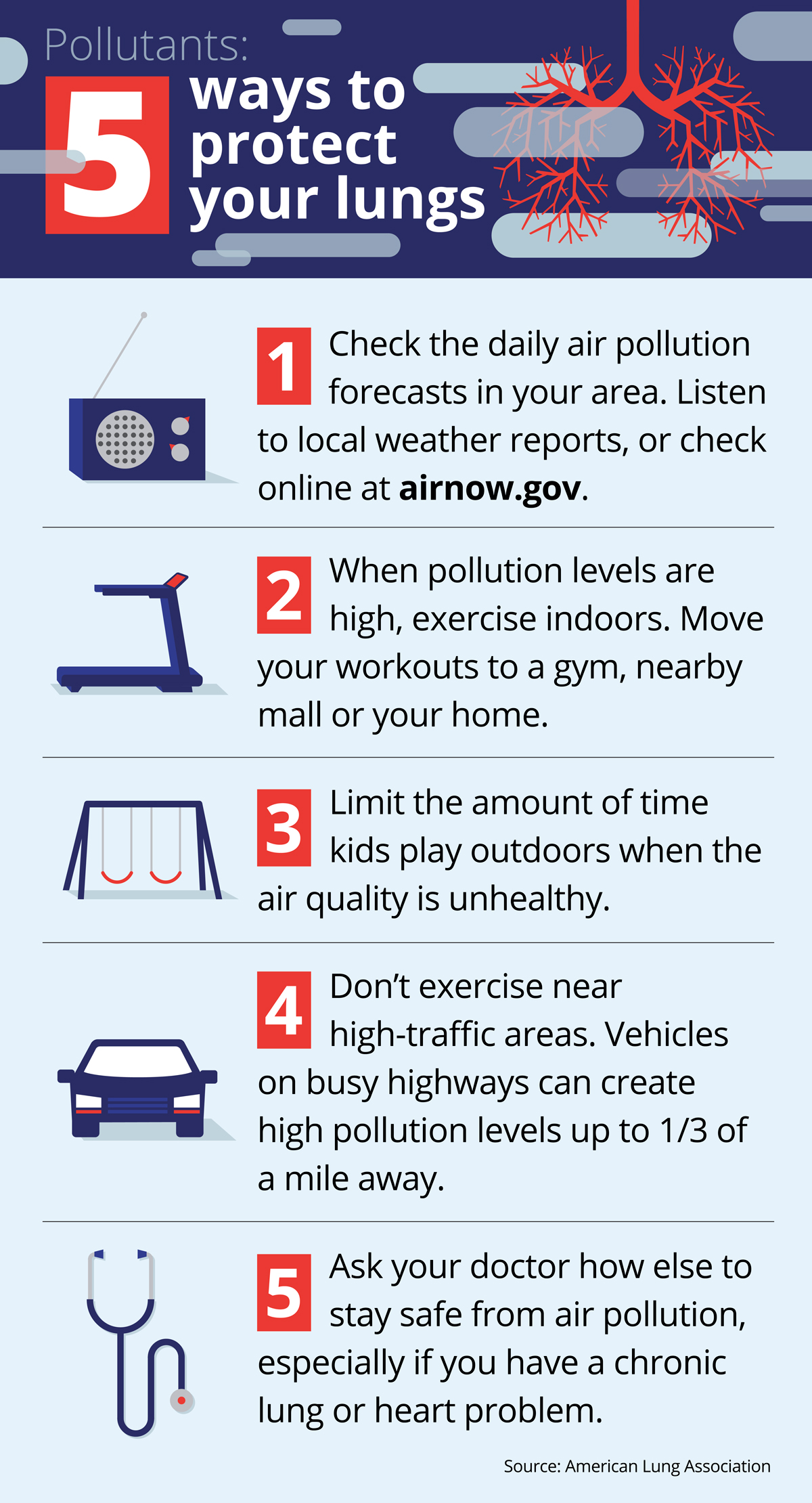 Pollutants: 5 ways to protect your lungs
Check the daily air pollution forecasts in your area. Listen to local weather reports, or check online at airnow.gov.
When pollution levels are high, exercise indoors. Move your workouts to a gym, nearby mall or your home.
Limit the amount of time kids play outdoors when the air quality is unhealthy.
Don't exercise near high-traffic areas. Vehicles on busy highways can create high pollution levels up to 1/3 of a mile away.
Ask your doctor how else to stay safe from air pollution, especially if you have a chronic lung or heart problem.
Source: American Lung Association
If you have asthma, steering clear of triggers is one way to fend off an attack. How much do you really know about what a trigger is and how it works? Test your knowledge with this quiz.
Reviewed 9/30/2022
Sources