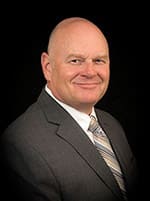 When Dr. Clare Scheurer first established a medical clinic in the village of Pigeon in 1934, he couldn't possibly have imagined the enormous impact that decision would have in that western Huron County community. His clinic space on Main Street evolved into Pigeon's first hospital in downtown Pigeon, and because of the gracious generosity of the community, a new hospital was opened completely debt-free in 1972 at 170 N. Caseville Road.
Since that time, the hospital has added numerous services and has experienced significant growth. Elder care services were added with the construction of Country Bay Village and Country Gardens, and the existing Long-Term Care Unit was replaced with a sparkling new wing in 2005. A medical arts building was added on the main hospital campus in 1988, and new satellite medical clinic buildings were constructed in the towns of Caseville, Sebewaing and Elkton. Four retail pharmacies, a vision center, and two health and wellness centers were added in recent years, and original hospital spaces have all undergone complete renovations.
The renovations and additions have expanded the hospital's original 1972 blueprint of 45,000 square feet to more than 250,000 square feet today, and the building is filled with the most recent technology and state-of-the-art equipment. A growing market share over the past several decades continues to drive the need for even more expansion, which is currently being planned for the near future.
Scheurer Hospital points to our Guiding Values as a key to our continued success:
Placing Quality First
Focusing on Customer Relationships
Being Committed to our Employees
Promoting Teamwork
Staying Involved with our Community
Recognizing and Celebrating our Achievements
These are the timeless principles that guide us each day as we provide medical services to our many loyal customers.
In 1934, Dr. Scheurer established a tradition of excellence that continues today. It's a tradition that requires commitment, competence and compassion. Those characteristics can be found in the nearly 500 employees that are a part of the greater Scheurer Hospital. Those characteristics, along with an emphasis on our Guiding Values, provide the kind of healthcare experience that would amaze even Dr. Scheurer three-quarters of a century later.
Terrance E. Lerash
President & CEO
Scheurer Hospital
Our Vision: Better Health. Better Life.
Are You Scheurer?